💎Anti-aging starts from the eyes!😍
Snake Venom Eye Cream – This is an ultimate solution to combat all eye-area problems, including dark circles, wrinkles, under eye bags, puffy eyes and the look of eye fatigue, by restoring the firmness and brightness of your skin around the eyes.
It can effectively restore the plump and healthy elasticity of the Pouch and wrinkles, suitable for long time use.
It also provides an antioxidant action, fights free radicals, and boosts collagen renewal.
The energizing and brightening effect of Nicotinamide and hyaluronic acid reduces uneven skin tone and diminish under-eye bags, circle, and puffiness.
Formulated with a safe, gentle tissue tightening agent which lifts away 83% fine lines and deep wrinkles instantly!
It also provides an antioxidant action, fights free radicals, and boosts collagen renewal.
Snake Venom Peptide Anti-Wrinkle Eye Cream – Quality Anti-Aging Cream
Snake Venom Peptide Anti-Wrinkle Eye Cream
 is known for its lifting effect, as it freezes wrinkles and expression lines. It contains hyaluronic acid and amino acids which contribute to skin looking plumped, healed, and hydrated, with improved elasticity.

Composed of 2 key ingredients of Snake Venom Peptide Anti-Wrinkle Eye CreamSnake Venom Extract has antioxidant and anti-aging properties that revitalize and purify the skin on the face and neck. Ideal for mature, sensitive or oily skin and skin with impurities.
Sodium Hyaluronate protects skin ulcers, burns or wounds from irritation, allowing the skin to heal properly. Some products are also used to help relieve the itching and pain of various skin conditions. Sodium hyaluronate is identical to a natural substance found in the human body.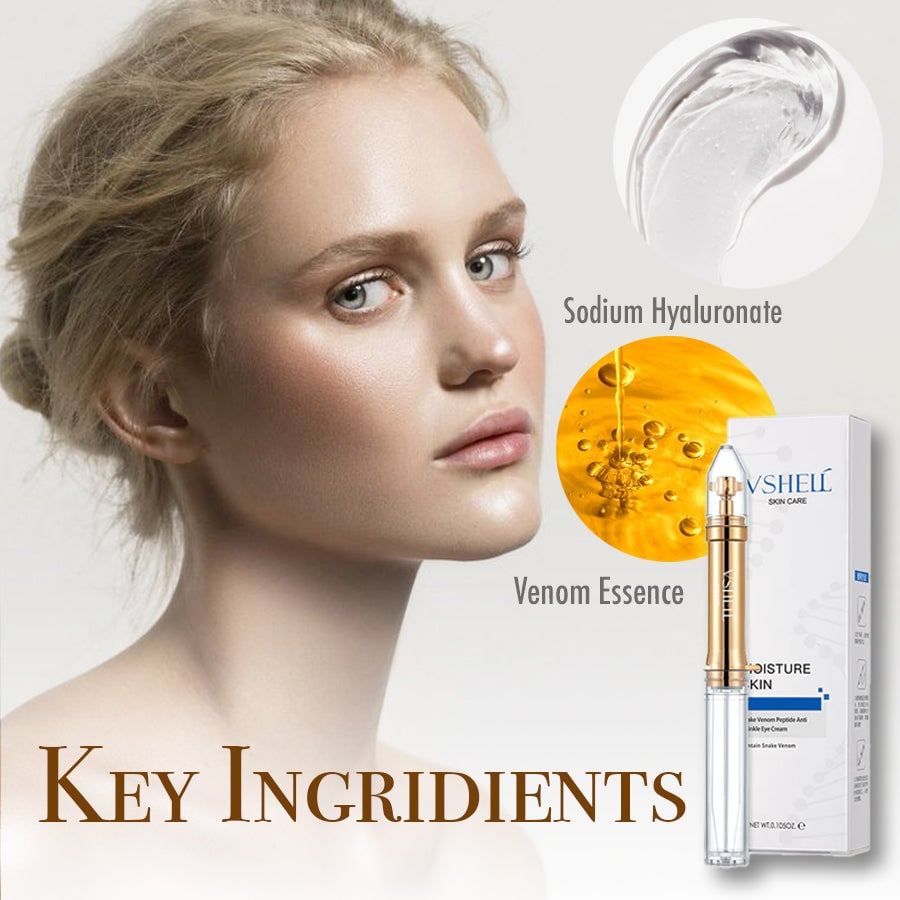 This is why Snake Venom Peptide Anti-Wrinkle Eye Cream is special
This small synthetic peptide smooths and firms the skin under and around the eyes.
Absorbs quickly to rejuvenate the delicate eye area for bright, lifted and youthful-looking eyes.
Helps reinforce and firm the look of skin in the face and neck to minimize the appearance of fine lines and wrinkles while locking in moisture.
Ideal for all skin types and safe even for sensitive or reactive skin.
Regain your youth.
It's suitable for men and women.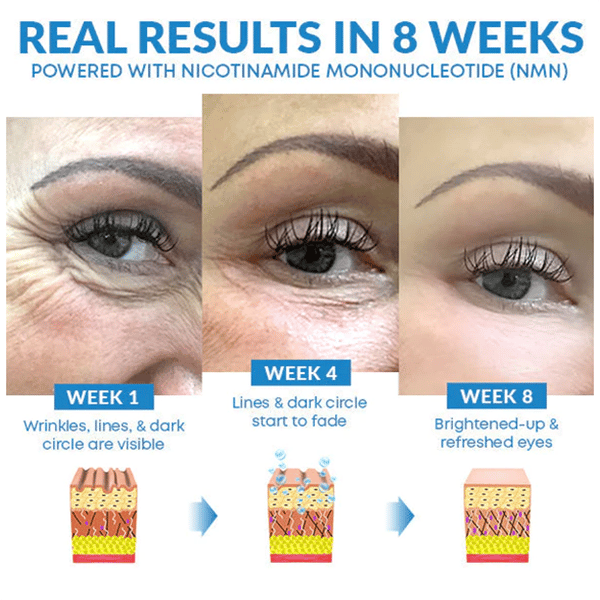 Customer Reviews:
"My skin is insanely good as a result of using this every other day/night. I used to have dry lines on my forehead and around my eyes. I hated using the fake expensive, falsely advertised product because it always made my skin peel and red, however, this stuff is truly effective without the irritation."-Diana

"Less than 2 weeks for a significant change. This eye cream is my life saviour, it makes visible difference to my eyes. It does not dry out or stings at all, while obviously smoothing out the wrinkles. Affordable and comfortable to use. I will be using this in a long term. "Ruth Morgan — Charlestown, Boston
"I highly recommend for everyone who suffers from heavy wrinkles and stains on skin. It gives significant results overnight. I cannot wait to get better skin in long run. Did some research on this product, and found it is one of the top trustworthy best products. I am definitely rest assured to use it."Virginia Jones — Novato, San Francisco
DIRECTION:
Open the eye cream to seal the inner lid.
Squeeze an appropriate amount of eye cream.
Apply the eye cream from the inner corner of the eye to corner of the eye evenly without the need to massage the eye skin.
TIPS: Before use, keep the skin around the eyes dry.
Specification:
Shelf life: 3 Years
Storage: keep in a cool and dry place away from light
Product Weight: 23g
Package Include:
Snake Venom Peptide Anti-Wrinkle Eye Cream(23g)
BEWARE of others who sell cheap imitations. We hold a patent for this product.