Do you often take off your bra as soon as you get home?
Say goodbye to uncomfortable bras! You can finally wear the bra you've always dreamed of and never want to take off!
It can be a nightmare to wear an uncomfortable, wearable bra all day. When you take off your bra, you see stretch marks on your shoulders…..

Do you want to look good all day and be able to wear comfortable, tight clothes without feeling insecure and uncomfortable? Then the Comfy Premium Bra is the solution.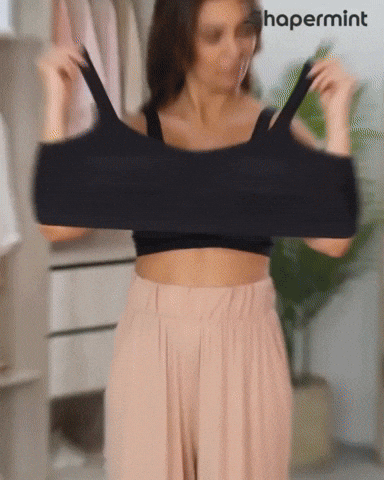 With this bra, you will no longer suffer from uncomfortable bra straps and ugly stretch marks!

The material is soft and flexible, you almost forget you are wearing a bra.

You will never suffer from translucent nipples again, but you will get full protection and support while enjoying extreme comfort.
FEATURES AND BENEFITS
This bra is specially designed for your active lifestyle. It is made of comfortable material and has soft edges. This seamless and comfortable design adapts to your natural shape and makes you feel relaxed and comfortable.
Flexibility increases comfort
Comfort is the key to our bras. The bra is made of soft, flexible and breathable fabric. Strong elasticity protects your breasts without being too tight.
Good posture is very important for the chest and back. Most women suffer from back problems due to poor posture. This bra provides good support and gives your body a perfect posture. This will give you a beautiful shape and make you feel energetic and happy again.
Gives a slim and comfortable back
The seamless back design hides all the back fat and helps you get a slim and beautiful back. It is also invisible under clothing. You can wear it with all kinds of t-shirts, dresses and tank tops for maximum comfort and style.
" It's so comfy and soft! And it's padded – perfect for hiding my big boobs!" – Mila S.

Material: 95% Nylon , 5% Spandex

Not sure what size you need? See the Size Chart here